Diorama Blitz
Diorama Blitz is a division of Fos Scale Models, LLC, owned by Doug Foscale. Doug has been designing and manufacturing HO and O scale lasercut, super detailed craftsman kits for the model railroad hobby for over 15 years. You can visit our HO and O scale kit site,
fosscalemodels.com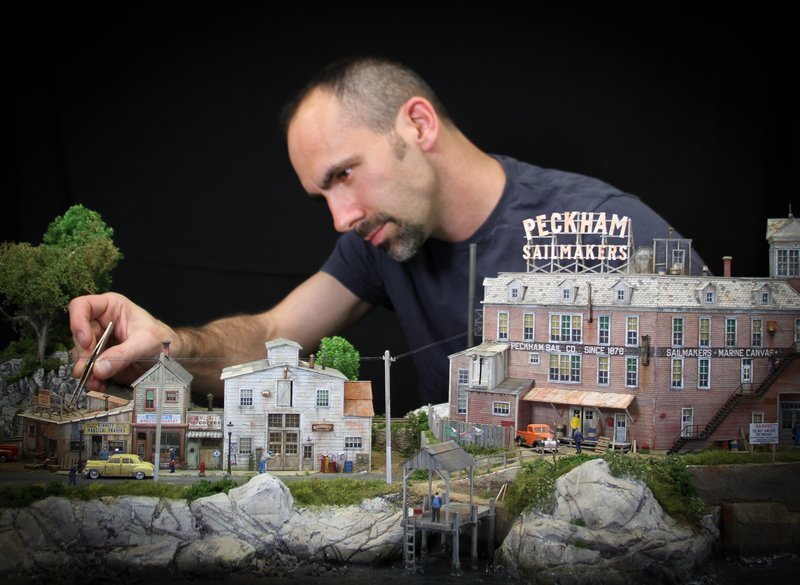 After discovering military modeling and dioramas as a hobby, Diorama Blitz was created to contribute new designs and ideas for military and diorama modeling.
What are the kits made of?
Most of the kits feature cast hydrocal walls, a product stronger and able to hold more detail than standard plaster. The kits also may include lasercut parts such as windows and shattered glass( acetate plastic). We like the look of real wood in our models, so that's what we use in our kits.
At the moment they are all 1/35th
Are the kits easy to build?
We like to think of every kit as a learning experience, but the short answer is yes. It all depends on what level of weathering you want to apply. Our hope is that the basic items in the kit are just a starting point. You can certainly build them as shown in the photos, but let your imagination, history, creativity and research take them further.
The basic assembly is usually 2-3 hydrocal walls glued together with 5 minute epoxy, and then you're ready to paint. Once you're done painting, you'll be adding a few wood or lasercut details. The best part is the scene should look pretty apocalyptic, so the overall appearance can be very forgiving. The more battle damage and blast marks the better!
What about damaged parts?
It should arrive to you in good shape - but things can happen; whether a part arrived broken, or you accidentally ran over it with your tank, just contact us and we'll replace it. If it's a clean break, you can easily glue it back together with white glue, one more crack will just add to the battle worn look.
Our studio is located in Connecticut, U.S.A..
All orders are processed via Paypal, however you do not need a Paypal account and can use any major credit card. Once you make a purchase, your card is charged. Orders usually ships within 48 hours but can take up to 2 weeks.
We ship with U.S.P.S